Foreword
2014 marks the Jubilee anniversary of Macquarie's foundation, a significant milestone not only for the University but also for the Faculty of Arts, which has been part of Macquarie's journey since its early beginnings.
As part of our Jubilee celebrations, the Faculty of Arts presents the Jubilee Showcase booklet to commemorate the Faculty's history and to celebrate highlights of its achievements in research, and in learning and teaching.
Join us as we look back to our past and forward to our future.
Professor Martina Möllering
Executive Dean (Acting), Faculty of Arts
Macquarie University
Our History
As one of the founding disciplines of the University, Arts has made a significant contribution to Macquarie University's rich history. Our history timeline celebrates some of our milestones over the past 50 years.
Our Research
The Faculty of Arts is home to some of the world's most distinguished researchers who contribute to the discovery and creation of new knowledge and technology of national and global importance.
Research Expertise
Research in the Faculty of Arts spans a wide range of disciplines including Ancient Cultures, Ancient History, Anthropology, Contemporary Music Studies, Critical and Cultural Studies, Creative Practice, English Studies, Indigenous Studies, International Communication, International Studies, Law, Legal Governance, Media, Modern History, Philosophy, Politics and International Relations, Social Cultural and Political Change, Social Inclusion, and Sociology.
Macquarie University Ancient Cultures Research Centre (MQACRC)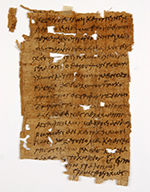 Macquarie University Ancient Cultures Research Centre amalgamates two long-standing and internationally recognised centres: the Australian Centre for Egyptology, and the Ancient History Documentary Research Centre.
MQACRC's research focus is on the study of transcultural forces across ancient Eurasian societies, through the material and cultural study of artefacts created for communication, whether written or visual. It provides world-class research infrastructure including digital and photographic archives of Egyptian wall art gathered on site, Greek and Coptic papyri, and specialist libraries for Egyptology, Manichaean studies, Graeco-Roman documentary research.
Macquarie University Research Centre for Agency, Values and Ethics (MQCAVE)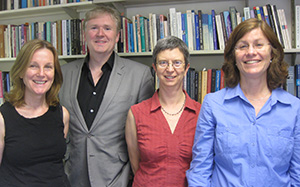 Macquarie University Research Centre for Agency, Values and Ethics provides a platform for interaction and collaboration between researchers in philosophy, psychology, cognitive science, law, medicine, applied ethics, and bioethics. A distinctive feature is its focus upon the philosophical, ethical, and legal issues raised by the cognitive neurosciences.
Established in 2011, MQCAVE's work falls into four main research clusters: Human Agency and Selfhood, Moral Cognition, Neuroethics and Neurolaw, Applied Ethics, Bioethics and Clinical Ethics, and Brain Culture and Mind.
The Centre's activities include a conference and workshop program, a distinguished visitors program, support for selected research projects, postgraduate supervision, a postdoctoral program, and a schedule of seminars and reading groups.
Australian Centre for Ancient Numismatics Studies (ACANS)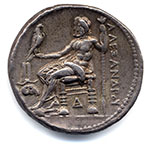 Australian Centre for Ancient Numismatic Studies is an internationally recognised leader in the study of ancient numismatics. It is one of the few university-based institutions in the world that offers facilities and financial support for the study of this discipline. Among its resources is a dedicated numismatic library with extensive journal holdings.
Its numismatic collections, numbering over 3,000 coins, are of a world-class standing in the areas of the Greek cities in South Italy, the Roman Republic, and the coinages of the Emperor Hadrian.
The Centre was established in 1999 following a bequest from Dr W.L. Gale and Mrs J. Gale. It undertakes a wide program of research projects, exhibitions, conferences, and publications.
Centre for Environmental Law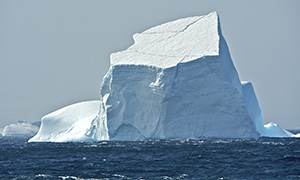 The Centre for Environmental Law provides a platform for research into the dynamic areas of environmental law.
It is committed to excellence in research and builds upon the strengths and expertise of academic staff in a variety of areas, including international and comparative law, trade and environment, law of the sea and marine environmental law, water law and governance, pollution and environmental regulation, Indigenous peoples, customary law and natural resource management, climate change, planning and local government law, natural and cultural heritage.
The Centre fosters dynamic relationships with industry, government, NGOs, and other universities, and builds strong collaborative links with overseas research institutes. It encourages, promotes and supports creative and enquiring scholarship in all areas of environmental law and policy reform.
Centre for Media History (CMH)
Centre for Media History is Australia's first centre dedicated to conducting and fostering interdisciplinary research on the interactions between media and history.
Established in 2007, the Centre is interested in the history of the media, history in the media, and history and the media. Its members are drawn from the Departments of Modern History, Politics, Media, Sociology, English, and Economics and have distinguished publication records. They have also been involved in the production of innovative television series, documentaries and films.
The CMH website hosts online databases, bibliographies, and the Media Archives Project, and is the central portal for all researchers in Australian media history.
Creative Practice Research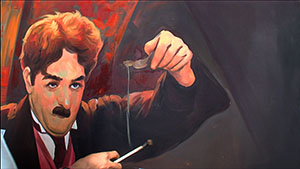 Creative Practice Research involves the generation of new knowledge through creative practice. The Faculty of Arts has a number of researchers working in this field across the areas of screen, music, performance, creative writing and media arts. Creative practice researchers experiment, test and theorise by engaging in the production of new artistic work, generating knowledge through creative work in real-world, situated contexts.
The Faculty of Arts has identified creative practice as an area for ongoing strategic development. It is supported by two department level research clusters – the Creative Ecologies Lab and the Music and Sound Cultures Research Group and a network of specialist production facilities and technical support staff. These clusters are led by senior artist-researchers and bring together faculty researchers and their higher degree research students for research collaboration and exchange. Macquarie creative practice researchers have an exceptionally strong track record of attracting competitive external funding and have an extensive network of international collaborators at respected institutions such as Yale, University of California San Diego, New York University, the New School, University of the Arts London, and the University of Leeds.
University Research Centres
Macquarie University Ancient Cultures Research Centre (MQACRC), and Macquarie Centre for Agency, Values and Ethics (MCAVE)
Australian Centre for Ancient Numismatic Studies (ACANS), Centre for Environmental Law, and Centre for Media History (CMH)
Societal Transformation,
Ethics Governance and Justice, and Modes of Communication
In the disciplines of: Law, Communication and Media Studies, Historical Studies, and Philosophy
$ million external grant income
$ million ARC funding (2013)
Scholarly books published
Peer-reviewed journal articles
ARC Competitive Research Fellowships
National ranking for research impact
(from QS, Times Higher Education Supplement, and Linden rankings)
Learning and Teaching
The Faculty of Arts is distinguished by its student-centred and research-inspired approaches to learning and teaching.
Engaging with the industry and community
The Professional and Community Engagement (PACE) program offers students the opportunity to contribute their academic learning, enthusiasm, and fresh perspective to the professional workplace by connecting with partner organisations. PACE units provide an academic framework through which students can engage with the community, learn through participation, develop their capabilities, and build on the skills that employers value.
With over 400 partners and 800 students completing PACE units in 2014, the PACE program is providing the integral real- world experience to ensure our graduates are work-ready. Partners include organisations such as ABC Sydney, MTV Networks Australia Pty Ltd, Allen & Overy, Cochlear, Samsung Electronics Australia Pty Ltd, Sky News, Department of Attorney General and Justice, PriceWaterhouseCoopers Australia and Slater & Gordon.
This is certainly a subject worth doing if you want to see the bigger picture; if you want to see how the law really affects people and how lawyers can bring about change for the better. We learnt so many practical skills that every lawyer should have.
Sandra Hanna
Being able to put all the theory, and all the skills from my studies into a project with real world outcomes and implications infused and enhanced my university experience with a sense of purpose and drive.
Chi Lo Nguyen
Transforming learning
We are leading the future by infusing technology into learning and teaching allowing us to develop a culture of transformative learning.
The 3D scanning project has made it possible for artefacts housed in the Museum of Ancient Cultures to be scanned so that they can be used for the purpose of online learning.
The unit of study Egyptian Archaeology: An Introduction (AHIS170) includes a web-based interface that allows students in remote locations to study online and intuitively view and examine 3D scans of ancient artefacts, providing a highly authentic learning experience.
The Exploring Gamification in Philosophy project is a collaboration between Macquarie University's Learning and Teaching Centre and the Department of Philosophy. It is designed to foster and enhance student engagement and understanding in the popular core Philosophy unit 'Critical Thinking' (PHL137). Logical arguments can be particularly difficult to grasp for some students as taught traditionally, so the Gamification project takes a different approach to teaching this subject. By incorporating gamification elements, the project aids student learning and provides exciting opportunities for studying Philosophy.
In 2013, the Faculty of Arts launched Macquarie University's first Massive Open Online Course (MOOC) through Open Universities Australia.
Associate Professor Greg Downey, from the Department of Anthropology, led the charge for free education. The course runs every five weeks and consists of four weekly modules, each with a video, discussion forum and quizzes.
The Faculty is currently working on new MOOCs to be launched in 2015.
Our Facilities
The Faculty of Arts provides its students and teachers with access to a host of facilities and tools that foster experiential learning.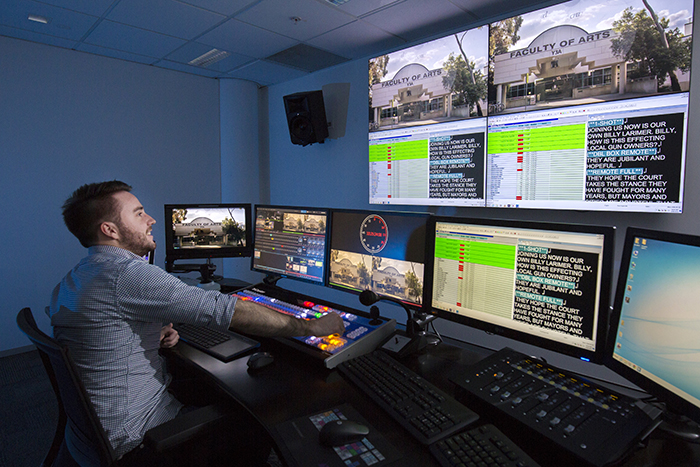 Futures Lab
The Futures Lab represents the most significant investment in online media production to date by an Australian university. Built specifically for Master of Future Journalism students, the Futures Lab mirrors the platforms and systems in use by major broadcasters and online media outlets internationally.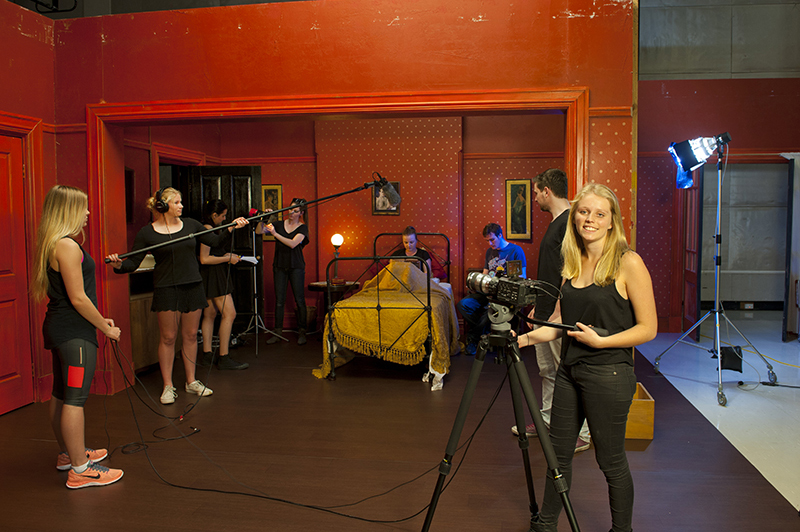 Screen Facilities
Our screen studio has a large dedicated sound stage (20 mtrs x 18 mtrs  x 8 mtrs ) and is equipped with 52 motorised lighting hoists supporting the latest LED lighting fixtures, including ARRI L7C Fresnels and BBS Area 48 Soft lights with full DMX control through a Pathway Cognito lighting console. The studio also features a 17 x 7 meter green screen, Rosco green floor, set storage and fabrication facilities.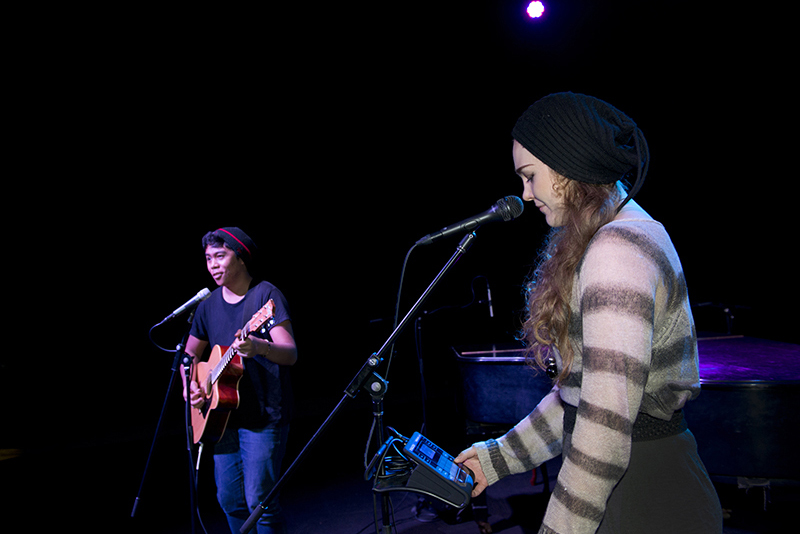 Music Production Studios
The music production studios represent state of the art approaches to music production. With acoustic design by one of Australia's most acclaimed designers Richard Priddle the studios offer a range of contrasting acoustic spaces.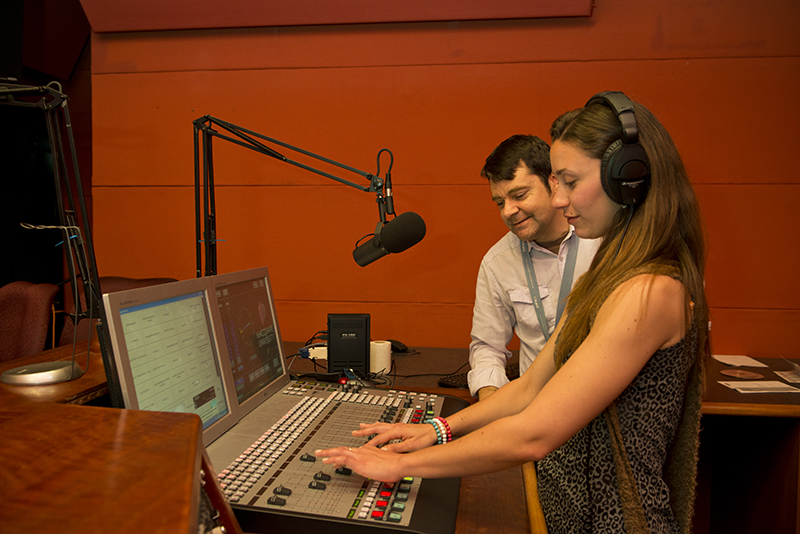 Radio Studios
Macquarie has some of the best radio facilities of any Australian university, which includes an on air studio with digital panel, an on air production control room and production booth; a digital outside broadcast facility to allow for location broadcasts; and audio ties to community radio station 2SER FM who have studios within the Y3A building.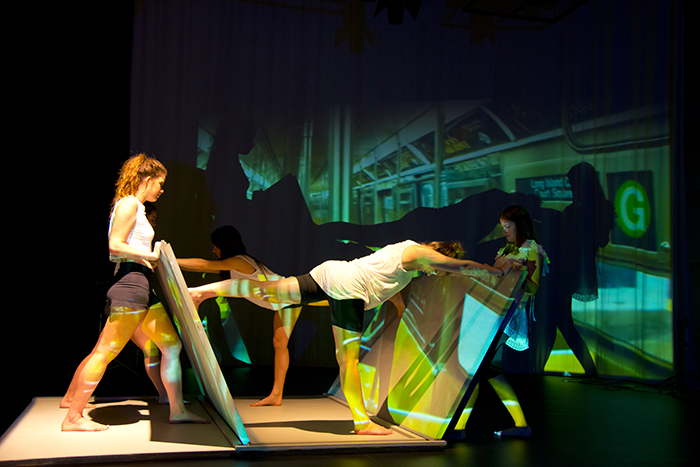 Dance and Performance Studios
Performance is supported by a range of media technologies that reflect the increasingly mediatized nature of performance in the 21st century.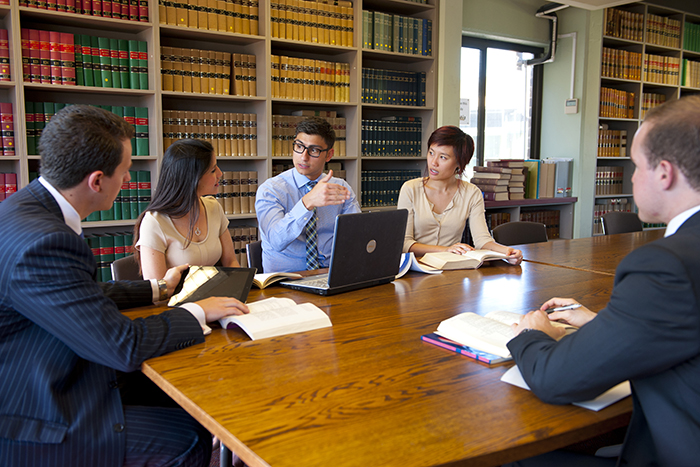 Moot court and law library
Students of Macquarie Law School benefit from the School's moot court and its own library of Law publications and journals.
Language Labs
Our Language Labs are equipped with language software and computers that enhance students' language learning experience.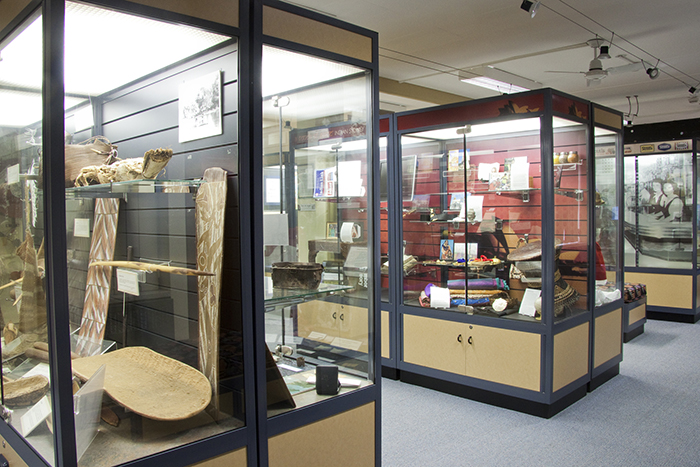 Australian History Museum
The Australian History Museum holds a vast collection of over 3,500 items reflecting Australia's history from pre-colonisation to today. Although the collection includes items that range from the everyday to the exquisite, material is acquired primarily for its value to teaching and research.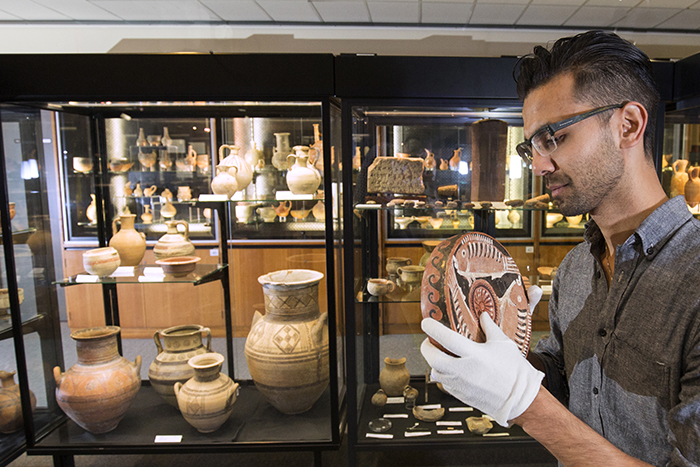 Museum of Ancient Cultures
The Museum of Ancient Cultures houses over 7,000 artefacts and supports the teaching of undergraduate and postgraduate programs. It is an archaeological museum that introduces modern minds to a number of cultures from the ancient world through its research and publications, learning, teaching and outreach programs, its displays and exhibitions and its involvement in the activities of the University.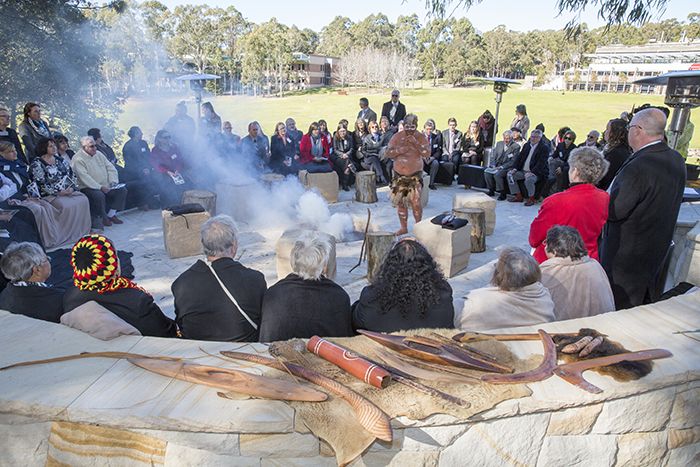 Learning Circle
The Learning Circle provides a culturally safe place for students, staff and local community to come together to talk, listen and to discuss the business of life (Byalla).
Our Alumni
We are proud of the achievements of our alumni. Over 27,900 students have graduated from our Arts and Law degrees and are making a positive difference in Australia and around the world.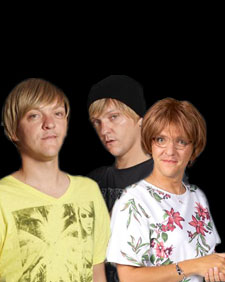 Chris Lilley
Bachelor of Arts, 1997
Comedian, actor, writer, television producer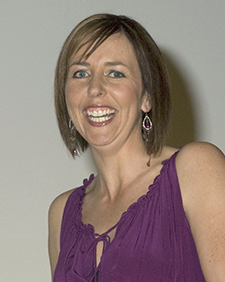 Liz Ellis AM
Bachelor of Arts and Bachelor of Laws, 1997
Former Australian netball captain and TV commentator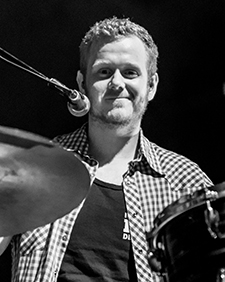 Tim Hart
Bachelor of Arts (Hons), 2007
Musician, Founding Member of the band Boy and Bear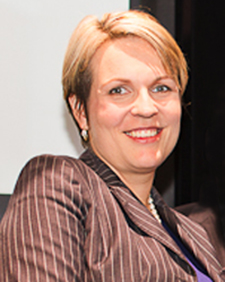 The Hon Tanya Plibersek MP
Master of Politics and Public Policy, 1998
Deputy Opposition Leader and Shadow Minister for Foreign Affairs and International Development, Australian Labor Party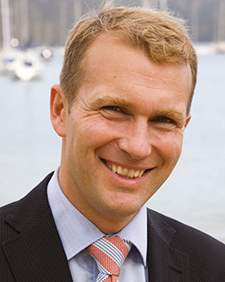 The Hon Rob Stokes MP
BA (1995), LLB (1997), LLM (1999), PhD (Law)(2008)
New South Wales MP for Pittwater (Liberal Party)
Dr Catherine Livingstone
Bachelor of Arts (Hons), 1978
Chairman, Telstra Corp Ltd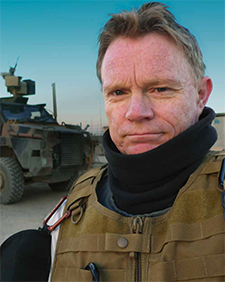 Hugh Riminton
Master of Arts, 2001
National Political Editor and Canberra Bureau Chief, Network Ten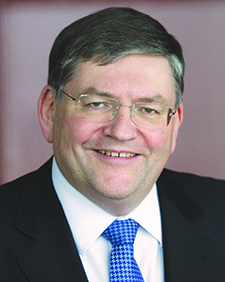 Stuart Clark
Bachelor of Arts and Bachelor of Laws (Hons), 1979
Managing Partner – International, Clayton Utz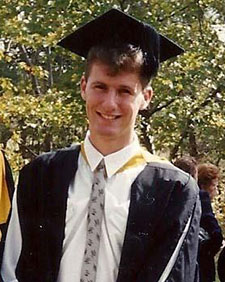 Adam Hills
Bachelor of Arts, 1991
Comedian and television presenter
Margaret Pomeranz
Bachelor of Arts, 1973
Film critic and producer
Frankie J Holden
Bachelor of Arts, 1974
Singer, actor and television presenter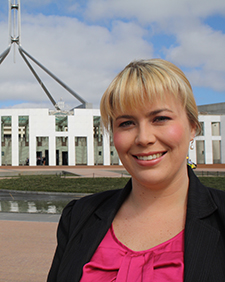 Kristy Knox
Bachelor of Arts (DipEd), 2004
Policy Adviser at Department of Parliamentary Services; Australian Federal Parliament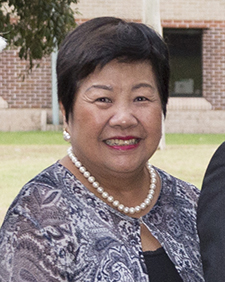 The Hon Helen Sham-Ho OAM
Bachelor of Legal Studies, 1986
First Chinese born Parliamentarian in Australia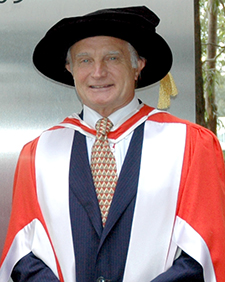 Dr Jeff McMullen AM
Bachelor of Arts, 1972
Former journalist and foreign correspondent; CEO (Honorary) of the Ian Thorpe Foundation
The Hon Michael Kirby AC CMG
Doctor of Law (honoris causa), 1994
Chair of the Commission of Inquiry on Alleged Human Rights Violation in the Democratic People's Republic of Korea; Retired judge of the High Court of Australia
Our Footprint
Over the past five decades, the Faculty of Arts has made its mark in providing quality teaching that transforms education, in nurturing excellent research that make a big impact on the society and the world, and in building strong partnerships with the industry and the community.
Today we are the second largest faculty in the University, with 11 departments offering 26 undergraduate degrees, 38 undergraduate majors, and 23 postgraduate coursework programs with 17 specialisations. 39 undergraduate majors, and 23 postgraduate coursework programs with 19 specialisations.
The Faculty launched new undergraduate and postgraduate programs for 2015: Bachelor of Archaeology, Bachelor of Hellenic Studies, Bachelor of Security Studies, Master of Global Health and Development Studies, and Master of International Law, Governance and Public Policy.
Our academic staff continue to earn national and international recognition for their teaching and research. In 2013, the Australian Research Council (ARC) awarded the Faculty of Arts over $4 million as part of the ARC's Discovery Projects, Early Career Researcher Awards, and Future Fellowships schemes.
Big History has leapt into the global consciousness. Through its Partner Schools Program, the Big History Institute is forming a network of schools, teachers, and students, and is facilitating the integration of Big History in curriculum contexts in Australia and overseas.
Our new facilities – the Futures Lab and the Learning Circle – and our Museums, Art Gallery, and Media Hub reinforce our commitment to develop experiential learning, and to promote arts and culture in the community.
Faculty of Arts continues to be the place for discovery with a focus on empowering students, staff and alumni to transform themselves and realise their potential.
About this website
This website is a web version of the Faculty of Arts Jubilee Showcase booklet, presented by the Faculty during its Jubilee Showcase event on 3rd October 2014.
About us
Macquarie University's Faculty of Arts is a place for discovery that encourages students and scholars to explore ideas that have real world impact. Ranked among the top 100 in the world, our interdisciplinary programs have a strong practical focus which is enhanced by the expertise of our academics, researchers and industry partners. With a diverse focus spanning ancient, Indigenous and contemporary cultures, languages, media and creative arts, security and intelligence, and law, we empower our students and alumni to transform themselves and realise their potential.
Visit our website to learn more about the Faculty, our programs, learning and teaching, research expertise, facilities, and alumni.
Like the Faculty of Arts Facebook page and be part of our growing community.