Seminar: The evidence for chiropractic treatment
16 June 2011
Dr Tuchin will discuss recent research which finds strong support for chiropractic treatment for a number of common and costly conditions that affect society. For example, low back pain, neck pain, headache and migraine have had significant studies supporting chiropractic treatment.
However, some controversy still exists on whether the benefits of chiropractic outweigh the risks. This presentation will provide details on the case for and against chiropractic treatment.
About the Speaker
Dr Peter Tuchin is currently a Senior Lecturer at Macquarie University in Sydney, an Injury Management consultant, a treatment provider and is interested in chronic pain research. He is the President of the Chiropractic and Osteopathic College of Australia, which has nearly 1000 members.
Dr Tuchin has been involved in many other areas of research, including headache and migraine clinical trials, OHS and injury management studies.
He treats a wide variety of neuromusculoskeletal disorders, and has presented at many conferences on Evidence Based treatment outcomes, workers compensation, health issues including chronic pain, and work related injuries. He worked at WorkCover, and was also the National OHS Manager for a large employer.
About the Seminar
The seminar will be held between 1pm and 2pm on Monday the 20th of June, in Building E8A, Room 280 (Biology tearoom), Macquarie University.
The seminar is free, although parking fees apply at the University ($6 for 1hr, $10 for 3hrs, $19 all day). Tickets can be purchased from vending machines in car parks (accepts coins and credit cards). W4, X3 and X4 car parks are designated for casual parking. N3 car park has two hours free parking (and is free parking after 8:00pm).
A map of the university can be found at http://www.ofm.mq.edu.au/maps_campus.html
For further information about the seminar, contact Stephney Whillier on (02) 9850 9387 or at Stephney.Whillier@mq.edu.au
Filed under: Other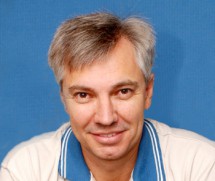 View by category