Sorting out the spin and confusion of climate change
7 June 2010
Recognised as one of the world's leading experts in atmospheric research and its implications for the environment and society, Schneider will examine the difficulties in tackling climate policies in light of significant uncertainties.
He will also talk about how these uncertainties are represented in the media and how they affect and influence not only the agenda of national and international politics, but also serve to confuse the public.
Schneider believes that while society needs to engage in productive debate and decision-making, only time and continuing research, data collection, modeling and simulation will ultimately address the significant uncertainties that are inherent in many climate change projections.
Schneider is the Melvin and Joan Lane Professor for Interdisciplinary Environmental Studies and Professor of Biology, and a Senior Fellow in the Woods Institute for the Environment at Stanford University. He served as National Centre for Atmospheric Research (NCAR), scientist from 1973 – 1996, where he co-founded the Climate Project. He focuses on climate change science, integrated assessment of ecological and economic impacts of human-induced climate change, and identifying viable climate policies and technological solutions. He has consulted for US federal agencies and White House staff in six administrations.
He, along with four generations of International Panel on Climate Change (IPCC), authors received a collective Nobel Peace Prize for their efforts in 2007.
What: Climate Futures Seminar
When: Friday, June 25 2010, 4 pm – 6pm
Where: Building Y3A, Theatre 1, Macquarie University
Registration:Yes, see link below.
Filed under: Science & nature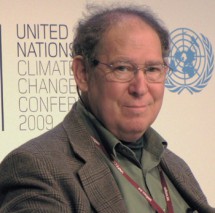 View by category